Economic Forum and Market Climate
20/10/2023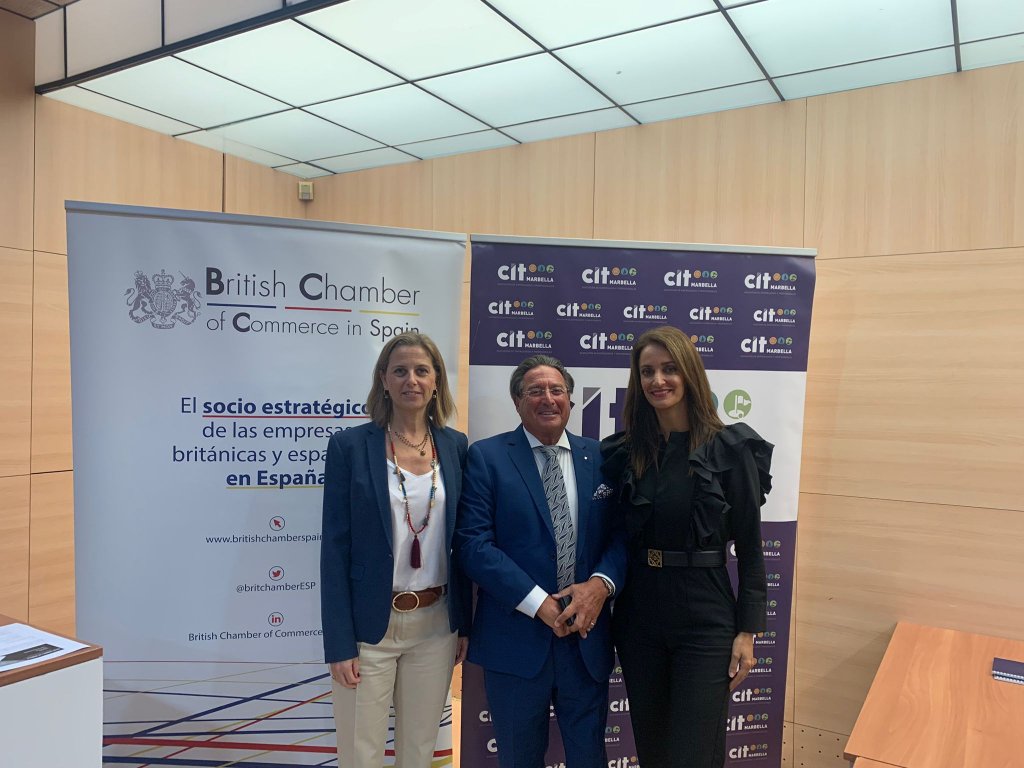 On the morning of Tuesday, October 17th, the British Chamber of Commerce in Spain, in collaboration with CIT Marbella, organised a business event to talk about the 'Economic Forum and Market Climate' in Andalucia.
CIT Marbella, is an organisation established in 1989, committed to the economic and business fabric and the promotion of the Marbella-Costa del Sol brand, as a first-class tourist destination, currently being one of the most important pressure groups in the province. Today, they are Headquarters of the Marbella Local Center for Advanced Business Services (CELS), which is part of the project of the Andalusian Network of Advanced Business Services (CSEA Network), and belong to the Governing Board of Tourism and Planning Costa del Sol, S.L.U.
Derek A. Langley, Regional Vice President of the British Chamber of Commerce in Spain, set the stage by welcoming all attendees and providing insights into the growth and success of the Chamber in Spain, and particularly in Andalucia. In addition, talking about the upcoming events and the Chamber's recent activities.
Then, a variety of speakers such as: Setareh Mohregi (Director of international relations department from Gilmar Immobiliares) giving us an understanding of the real estate world in Andalucia; Elena Gallego (Head of foreign investment, Invest in Andalucía, Agencia IDEA integrada en TRADE) who gave an indepth insight into their operations across Andalucia which was very informative, show,ing that the region is very dynamic and business opportunities and inward investment are at high level. And Francesca Pienariu (lawyer from FrankedelaFuente), showcased an impressive amount of information about the market climate in Andalucia. Over 50 guests, including esteemed members, new faces, and special guests, attended the event, and listened to the fascinating presentations.
Following the speeches, the breakfast reception transformed into a vibrant networking session. Attendees seized the opportunity to engage in meaningful conversations and forge new business connections, fostering a stimulating environment for all.
Once again, we would like to thank CIT Marbella and all the guests for providing such a vibrant networking atmosphere.
We hope to see you at one of our next events, where we will continue to generate possibilities for success, development, and cooperation.