Grand Christmas Cocktail and Canapes, in collaboration with Euro Weekly News
19/12/2022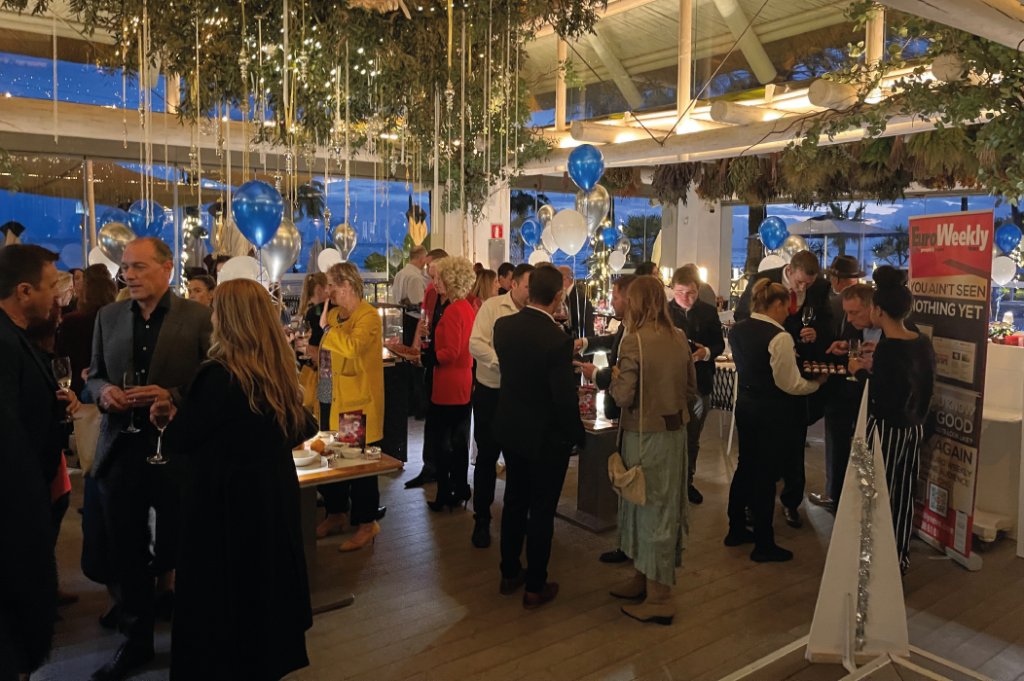 On Friday 16th of December, the British Chamber of Commerce in Spain has ended another very successful year in the Andalucia region with its annual Grand Christmas Cocktail and Canapes, in collaboration with Euro Weekly News, which took place at Sea Grill Restaurant in Puente Romano Marbella, with an elegant and festive cocktail reception.
Following the trials and tribulations of the pandemic, which impacted almost every business across Spain, 2022 has been a year of huge growth for our long-standing member of the British Chamber of Commerce in Spain, Euro Weekly News, with increased distribution points, new Mijas offices, and a range of exciting new online products for its advertisers.
Sea Grill Restaurant at Puente Romano Marbella provided a beautiful venue that have welcomed over 50 guests, including new members, veteran members and special guests. The Christmas Cocktail was a resounding success and demonstrated the national presence of the Chamber across Spain, particularly on the Costa del Sol.
Derek A. Langley, Regional Vice President of the British Chamber of Commerce in Spain, opened the event by welcoming all the guests and shed light on the Chamber´s successful activities in Andalucia throughout 2022 and gave an overview of the events planned for the upcoming year.
Michel and Steven Euesden, Benjamin George and Sally Underwood from Euro Weekly News, our sponsors, then introduced themselves and their company to all the attendees, delivering an interesting discourse on their company´s very successful year and the struggles that they faced and overcame during the pandemic. The directors then thanked their team for their dedication and hard work throughout the year.
The Cocktail then continued with a stimulating networking session, for attendees to enjoy conversions and create new business opportunities in a professional environment. At the end of the event the Euro Weekly News team has gifted all the attendees a bag of goodies for the Christmas season.
Many thanks to Euro Weekly News, Sea Grill Restaurant Puente Romano, and to all our attendees for our last event of the year 2022, and we look forward to seeing you at our future events in 2023!
We wish you a lovely Christmas Holiday and a Happy New Year!