Andalucía Business Networking Breakfast with Contasult
02/03/2023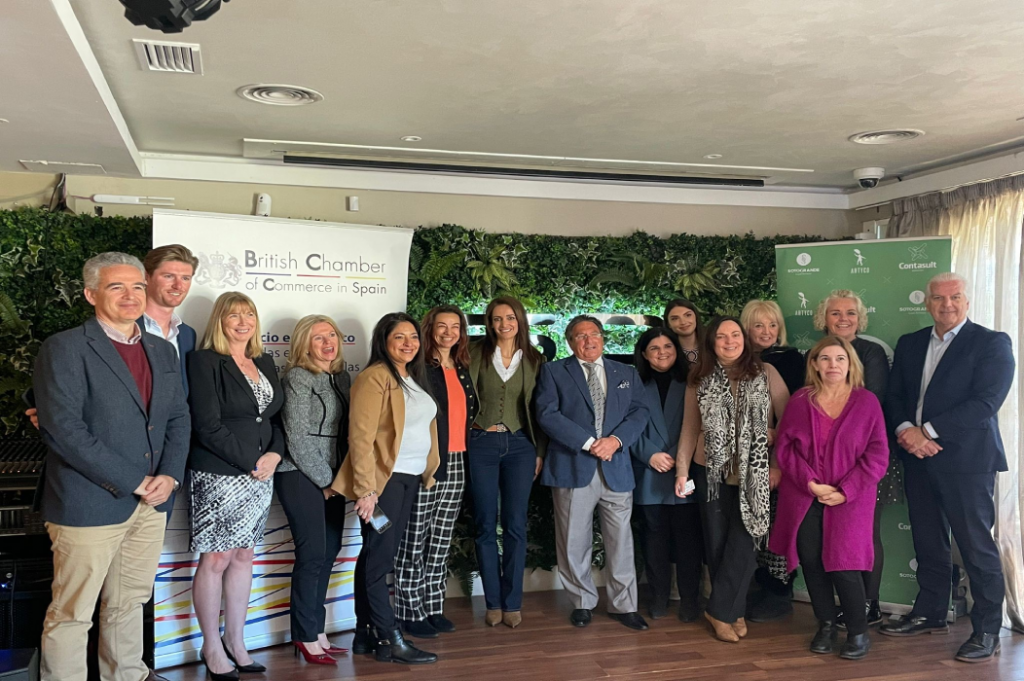 On the morning of Wednesday 1st of March, the British Chamber of Commerce in Spain, in collaboration with our new member Contasult, was pleased to hold another very successful Andalucía Business Networking Breakfast at La Sala Puerto Banus.
Contasult was incorporated in Algeciras, Cádiz, in 1997 and was the first company in the Strait of Gibraltar to offer legal, tax, accounting and labour advice to UK companies' resident in Spain and non-residents with investments in Spain, in their native language, with bilingual professionals in all areas and knowledge of both jurisdictions, and they now have offices in four locations; Algeciras, Sotogrande, Madrid and the Basque Country.
La Sala Puerto Banus provided a stunning venue that welcomed over 30 guests, including new members, veteran members and special guests. The event was a resounding success and demonstrated the national presence of the Chamber across Spain.
As usual, the event was opened by Derek A. Langley, Regional Vice President of the British Chamber of Commerce in Spain, who welcomed all the guests and began by opening the floor for all attendees to introduce themselves and the company that they represent, as well as introducing our newest members of the Chamber.
Carolina Goss, Belinda Rodriguez and Laura Vera from Contasult, our sponsors, then introduced themselves and their company to all the attendees, delivering an interesting discourse on the wide range of their service offerings.
The Breakfast then continued with a networking session, for attendees to enjoy conversions and create new business opportunities in a professional environment.
Once again, many thanks to Contasult, La Sala Puerto Banus, and to all of our attendees for this stimulating networking environment, and we look forward to seeing you again at our future events.