Welcome back from the Summer business breakfast with Baycrest Wealth
05/10/2021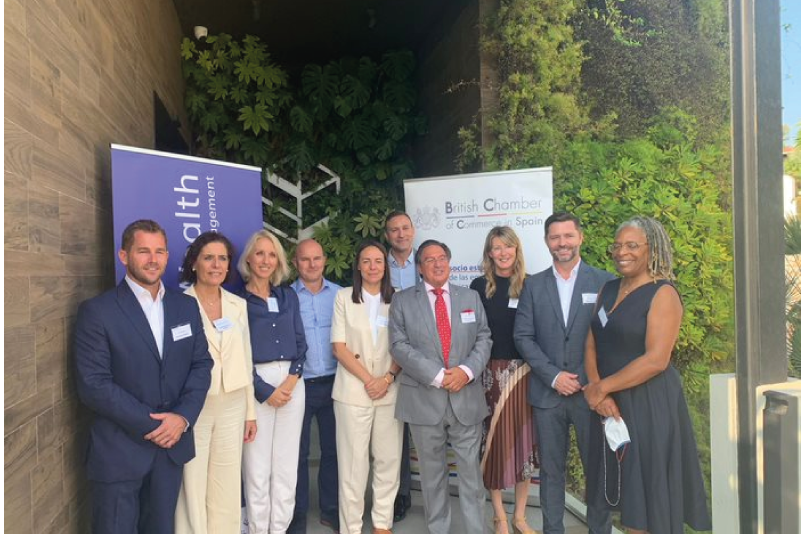 On 30th September, the Chamber, alongside sponsors Baycrest Wealth, welcomed back many members of the Chamber, as well as special guests, from the summer break. This event allowed us to kick-start the season, encouraging networking between regular attendees and new faces.
Breathe restaurant in Marbella was the stunning venue that welcomed over 30 guests to a business breakfast, where Full English breakfasts, Açai bowls and Cava were enjoyed by all.
As usual, Regional Vice President Derek A. Langley opened the event by welcoming member and guests, and sharing the values of the Chamber. All the guests introduced themselves and their companies, including special guest Remedios Bocanegra, concejal delegado de extranjeros residentes in Marbella, followed by the introduction of the British Consul for Andalucía, Canarias, Ceuta and Melilla, Charmaine Arbouin, who said a few words. Iain McKay and Cliff Knezovich from Baycrest Wealth, our sponsors, then introduced themselves and their company, delivering an interesting discourse on their offerings and financial management in general.
We would like to thank Baycrest Wealth as our sponsors, our hosts Breathe Marbella, and of course all the attendees who were able to enjoy the last of the summer sun and the restart of networking opportunities with the Chamber in Andalucía and in general.
Our next event in our seminar series will be towards the end of October, hosted by Hugo Investing. Keep your eyes peeled for further updates and we hope to see you all there!