H10 Hotels Inaugurates the H10 Casa de la Plata, an Andalusian-Inspired Hotel in the Centre of Seville
18/06/2019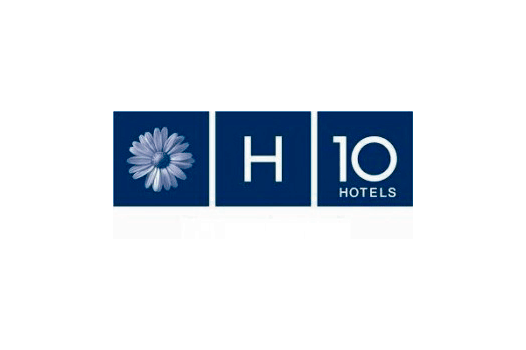 The H10 Casa de la Plata is a 4-star hotel with 73 rooms located in the historic centre of Seville, very close to the city's main tourist attractions.
The hotel, inspired by a typical Sevillian house, features traditional elements such as Sevillian shutters, hand-painted tiles, and an Andalusian patio with a fountain.
This is the company's second hotel in the city, where it already has the H10 Corregidor.
H10 Hotels has opened the H10 Casa de la Plata, a 4-star hotel with 73 rooms located on Lagar Street, a charming pedestrian street in Seville's historic centre, just a few metres from the famous Plaza del Salvador, an area with a wide range of shopping and dining options. The hotel is also close to the city's main interesting sites, such as the Giralda, the Santa Cruz district and the Royal Alcazar.
The establishment, whose interior design was inspired by a typical Sevillian house, includes traditional Sevillian elements reinterpreted according to a more contemporary style. For example, the hotel's façade is white with green wood shutters, and the entrance of the hotel is also decorated with magnificent hand-painted tiles. In addition, the hotel has an Andalusian patio with a water fountain.
The Front Desk and the lobby are located on the ground floor. The Front Desk welcomes guests with glass cases featuring original La Cartuja de Sevilla crockery as well as ornamental silver elements, which give the hotel its name. Located in the same area is a chimney adorned with tiles typical of Seville and which is presided over by a large horse head figure.
The lobby has a lounge area equipped with armchairs and restored furniture that overlook Lagar Street, as well as a cosy Lobby Bar and the El Cano room, a multi-purpose space for all types of events.
Rooms and Suites
The hotel has Double Rooms, Triple Rooms, Junior Suites and Family Rooms. All of them have been designed to provide maximum comfort. Designed with fine materials and shades of white, black and earthen yellow, they bring the Andalusian inspiration of the hotel into the room itself. We can also find traditional elements in them, such as tiles typical of Seville, the Andalusian-inspired headboard made of leather and ceiling fans. All rooms have a 49' Smart TV with international channels, a Nespresso coffee machine, USB ports and international plugs, a bathrobe and slippers, a Minibar and an in-room safe, a climate control system and a professional hairdryer.
Dining Options
The H10 Casa de la Plata features the Magallanes Restaurant, which offers a complete breakfast buffet with high quality fresh products. An Andalusian patio presides over the space, giving it natural light and where there is also a fountain adorned with tiles typical from Seville.