Andalucia Networking Cocktail with YourShortlist
02/12/2022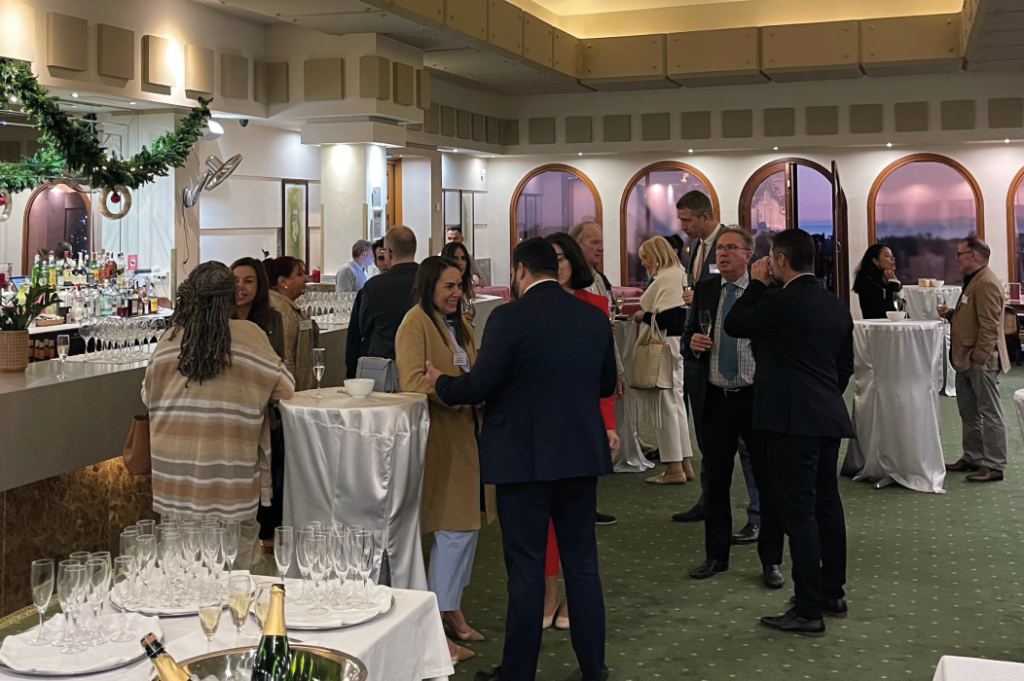 On Tuesday 29th of November, the British Chamber of Commerce in Spain was pleased to hold its Andalucia Networking Cocktail, with the support of our new member YourShortlist, at a stunning venue in Marbella Golf & Country Club.
Formed in 2014, YourShortlist is a Scottish company with its HQ in Glasgow, and offices in Malaga, Istanbul, Frankfurt and Tenerife and is a technology consultancy that uses procurement best practice and data insights to save companies time and money. With the help of their Award-Winning multilingual team of more than 180 employees they serve customers in over 40 countries and 17 languages, and are in the midst of further expansion.
YourShortlist have joined the Chamber during the summer, and it was a pleasure to collaborate with them on their first event with the Chamber and we look forward to our future collaborations and a long-lasting relationship.
Marbella Golf & Country Club provided a beautiful venue that have welcomed over 40 guests, including new members, veteran members and special guests. The event was a resounding success and demonstrated the national presence of the Chamber across Spain.
As usual, the event was opened by Derek A. Langley, Regional Vice President of the British Chamber of Commerce in Spain, who welcomed all the guests and began by introducing the Chamber´s recent activities, after which he shed light on our future events in the Andalucia region.
Pilar Alcala from YourShortlist, our sponsors, then introduced themselves and their company to all the attendees, delivering an interesting discourse on their company and a wide range of their service offerings.
The Cocktail then continued with a stimulating networking session, for attendees to enjoy conversions and create new business opportunities in a professional environment.
Many thanks to YourShortlist, Marbella Golf & Country Club, and to all of our attendees for this stimulating event, and we look forward to seeing you at our future events.