Andalucia Business Networking Breakfast
28/10/2022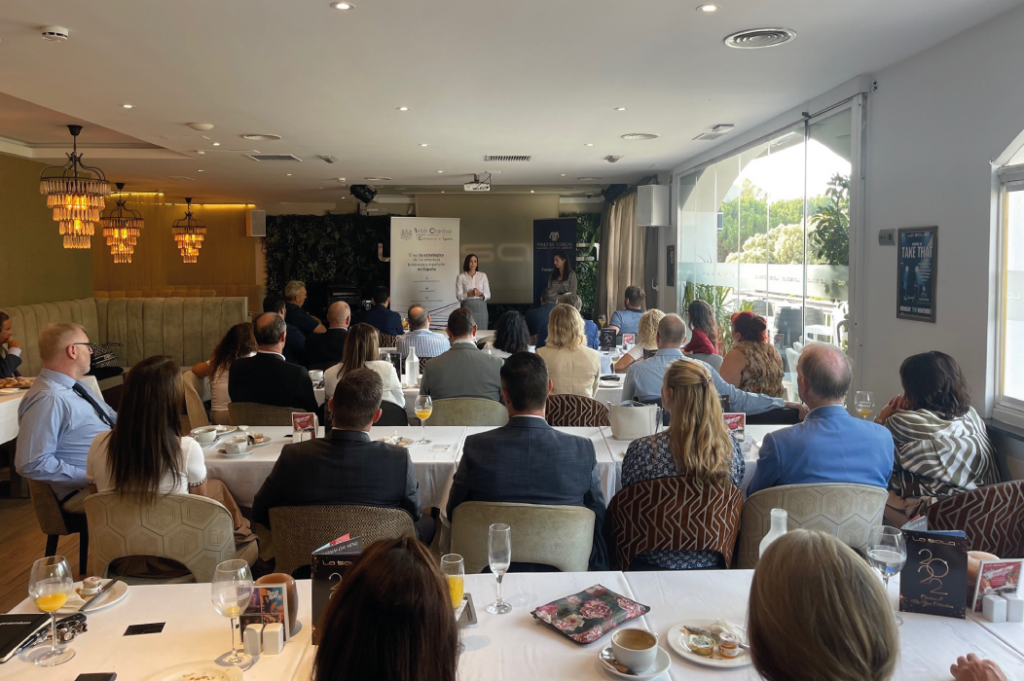 On the morning of Tuesday 25th of October, the British Chamber of Commerce in Spain, in collaboration with Perez de Vargas Abogados, was pleased to hold its Andalucía Business Networking Breakfast at La Sala Puerto Banus.
Pérez de Vargas Abogados is a prestigious Spanish Law Firm, established in 1973, with offices in Marbella and Estepona, who provide legal services to both individual and corporate clients throughout Spain, with various areas of expertise including property law, civil law and administrative law, litigation, urban planning, commercial, company law and taxation. They are also a long-standing member of the Chamber and it was our pleasure to collaborate with them on their third event.
La Sala Puerto Banus provided a stunning venue that have welcomed over 30 guests, including new members, veteran members and special guests. The event was a resounding success and demonstrated the national presence of the Chamber across Spain.
As usual, the event was opened by Derek A. Langley, Regional Vice President of the British Chamber of Commerce in Spain, who welcomed all the guests and began by opening the floor for all attendees to introduce themselves and the company that they represent.
Rocio Ledesma and Natalia Chacon from Perez de Vargas Abogados, our sponsors, then introduced themselves and their company to all the attendees, delivering an interesting discourse on their company history and a wide range of their service offerings.
The Breakfast then continues with a networking session, for attendees to enjoy conversions and create new business opportunities in a professional environment.
Many thanks to Perez de Vargas Abogados, La Sala Puerto Banus, and to all of our attendees for this stimulating event, and we look forward to seeing you at our future events.