British Chambers of Commerce Policy Update
12/04/2019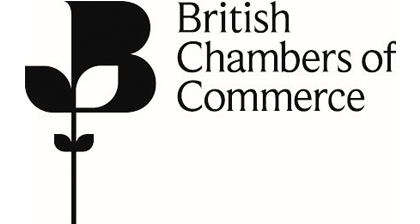 The British Chambers of Commerce have published a policy update after the recent Brexit developments. We leave this information for you below.
It has been another busy week in terms of Brexit, with an extraordinary EU Council meeting on April 10 agreeing a further extension to Article 50 until October 31. You can read our response to the announcement here, as well as view our up-to-date Risk Register and Brexit Checklist. They are frequently updated, so please do check in often for the latest version.
1 - PROCESS UPDATE
At the European Council meeting on April 10 the EU27 agreed an extension of Article 50 until October 31. The UK will be able to leave before this date if a Withdrawal Agreement is passed and ratified. The UK must hold European Parliamentary elections on May 23 if the Withdrawal Agreement has not been passed by May 22. If the WA has been passed, the UK will leave the EU on June 1, without holding European Parliamentary elections. Should the UK still be a member state after May 23 the EU will 'review' the situation on June 30, with the Prime Minister providing an update to EU leaders on the status of progress.
2 - NEXT STEPS
A Statutory Instrument amending 'exit day' in UK domestic law will be brought forward, which will not need to be voted on. Cross-party talks between Conservatives and Labour are continuing, and Parliament is on recess until April 23.
3 - BCC CALL FOR NOTICE PERIOD FOLLOWING A DEAL BEING PASSED
Under the terms of the extension to Article 50, should the Withdrawal Agreement be passed, the UK would leave the EU and enter into the transition period on the 1st of the following month. BCC has called for fair warning of the UK's planned exit date should an agreement be passed, to give businesses a chance to adapt and plan for change in a calm and measured fashion. This will be particularly important for those firms trading in countries where the UK has not yet finalised much-needed trade continuity agreements.
4 - CASE STUDY REQUEST
We are keen to hear how Chamber members are responding to the extension. How has this affected contingency planning? Are they seeing an increase in orders? It would be helpful to hear from members, either on or off the record, to aid us in discussions with MPs, Ministers and the media.
We are also keen to hear from Chambers who speak to their local MPs over the recess period, to understand their views on the issues ahead.
5 - BREXIT IDENTIFIER LOGOS
In order to show a consistent visual identity for our Brexit work, both online and offline, we have developed a Brexit identifier logo, with taglines that can be applied across relevant documents. Please visit here for the file that shows how to apply the assets and guidelines.