The Pool Marbella hosted another highly successful Marbella Business Cocktail 
15/05/2023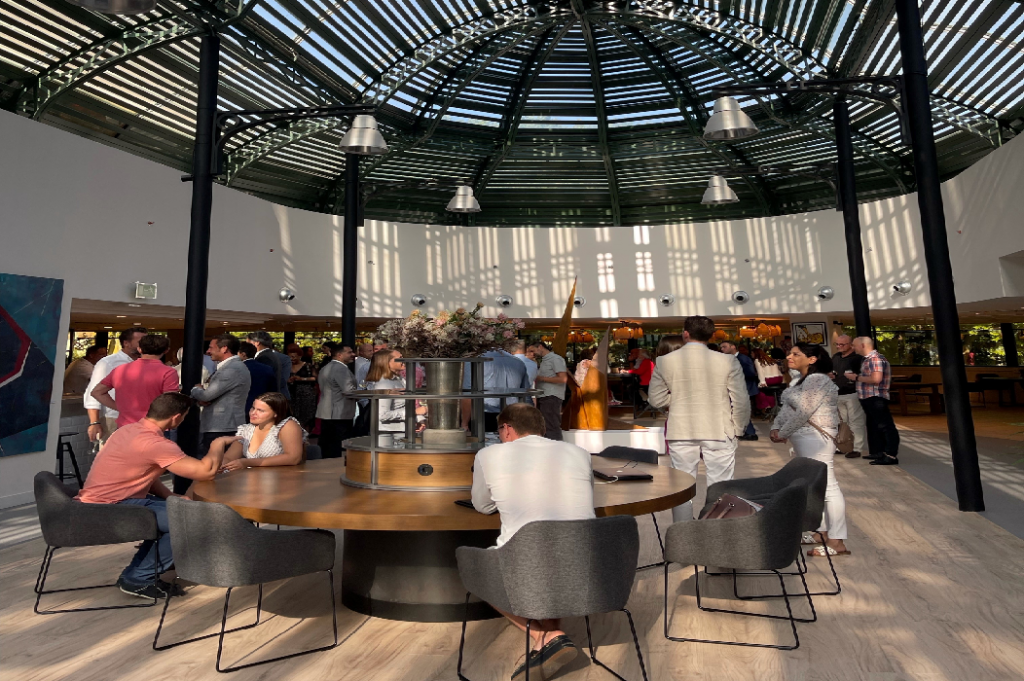 On the evening of Thursday, May 11th, the British Chamber of Commerce in Spain, in collaboration with our member, The Pool Marbella, hosted another highly successful Marbella Business Cocktail at their newly inaugurated premises, on the top floor of El Corte Inglés El Capricho.  
The Pool Marbella is an International Business Hub located in the heart of the Golden Mile, offering state-of-the-art professional workspaces for teams and individuals. Their spaces are designed to serve the modern working environment, eliminate distractions, and boost workflow with daily services at your fingertips. All their activities and spaces aim to encourage people to connect, interact, and share ideas, helping to generate business and foster growth. 
The stunning premises welcomed over 70 guests, including the Chamber's new and veteran members, special guests, and members of The Pool Marbella. The event provided a fantastic networking opportunity and showcased the vast international environment of the Andalucia region, particularly Marbella. 
As usual, the event was opened by Derek A. Langley, Regional Vice President of the British Chamber, who welcomed all the guests and delivered an interesting discourse on the upcoming activities of the British Chamber, as well as highlighting the continuing strong relationship between Spain and the UK, despite Brexit and the pandemic. 
Christian Rasmusson, the CEO of The Pool Marbella, then introduced himself and their one-of-a-kind concept to all attendees, sharing the fascinating story behind how The Pool Marbella was born. 
The evening continued with a networking session, allowing attendees to engage in conversations and create new business opportunities in a professional environment. 
 We would like to extend our gratitude to The Pool Marbella and all the attendees for this stimulating networking environment, and we look forward to seeing you at our future events!