The Grand Inauguration of Currencies Direct´s new office in Estepona
06/06/2023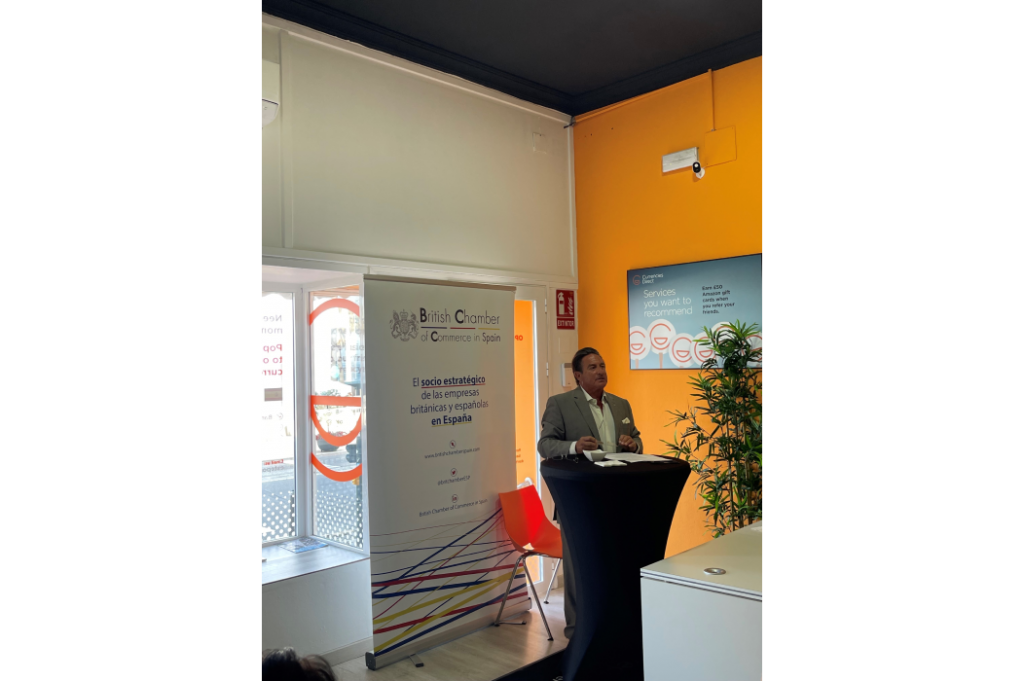 On the evening of Thursday, June 1st, the British Chamber of Commerce in Spain, in collaboration with our esteemed member Currencies Direct, celebrated the Grand Inauguration of their newly constructed office in Estepona.
Currencies Direct, a pioneer in the field of foreign exchange, was established in 1996. Recognising the need for a specialised secondary provider of foreign exchange services, they revolutionised the market with their direct approach to currency trading. By connecting buyers and sellers directly, they eliminated intermediaries and gained a competitive edge in pricing foreign exchange. Today, Currencies Direct operates over 25 branches in prominent locations such as London, Spain, France, Portugal, the USA, South Africa, and India. They facilitate trading in more than 40 different currencies, catering to a global clientele.
The inauguration of their stunning new office in Estepona was a remarkable occasion. Over 30 guests, including esteemed members, new faces, and special guests, attended the event, exemplifying the national presence of the Chamber across Spain.
Derek A. Langley, Regional Vice President of the British Chamber of Commerce in Spain, set the stage by welcoming all attendees and providing insights into the Chamber's upcoming events and its recent activities.
Ignacio Ortega, Head of Southern Spain of Currencies Direct, then took the floor and captivated the audience with an engaging discourse, shedding light on the extraordinary growth and remarkable achievements of their company over the past years, showcasing an impressive number of new office openings worldwide. Ignacio's words resonated with the attendees, leaving them inspired by the success story of Currencies Direct.
Following the speeches, the cocktail reception transformed into a vibrant networking session. Attendees seized the opportunity to engage in meaningful conversations and forge new business connections, fostering a stimulating environment for all.
Once again, many thanks to Currencies Direct, and to all of our attendees for this stimulating networking environment, and we eagerly look forward to welcoming you again at our future events, where we continue to create opportunities for growth, collaboration, and success.