Sotogrande, the luxurious urbanization in which everyone wants to invest
04/05/2023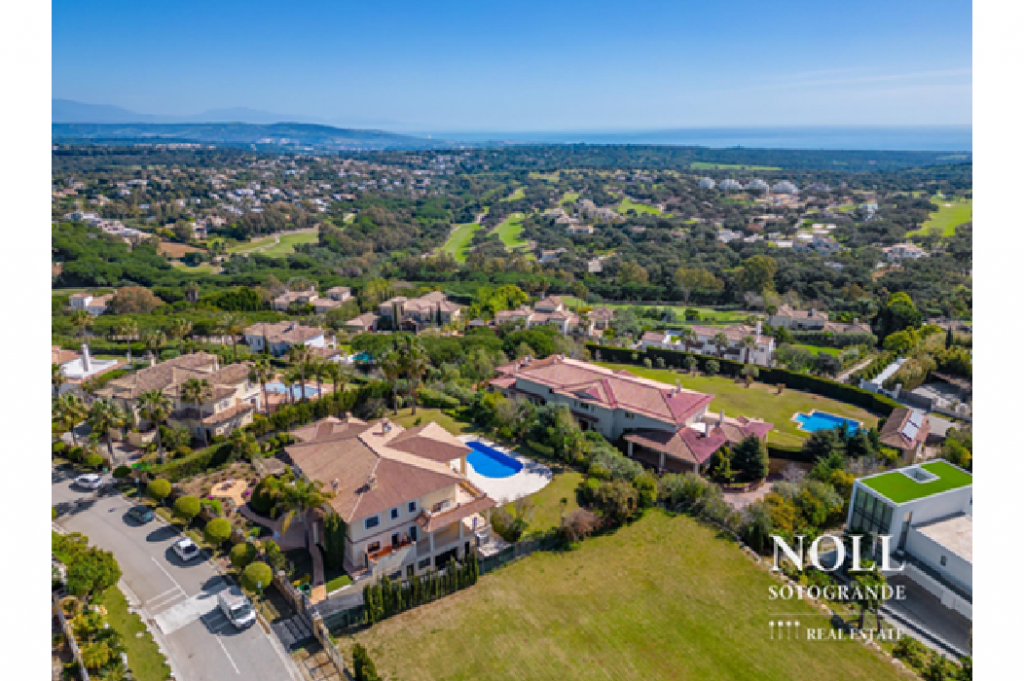 A luxurious lifestyle: Sotogrande is a prime location for those seeking an exclusive lifestyle. The resort is home to some of the most high-end properties in Spain, with top-of-the-line amenities and services available to residents. From grand mansions to modern villas, as well as apartments and penthouses, there are plenty of options for those who want to enjoy the best that life has to offer.
Elite sport and leisure: Sotogrande is also known for its abundance of activities
With its excellent infrastructure, the area offers a wide variety of options for indoor and outdoor activities, including golf, tennis, horse riding, sailing, water sports, and more. In addition, Sotogrande is the venue for various international events, such as the Polo Tournament, which attracts people from all over the world.
Excellent location and considered the residential area of Marbella.
Located in the province of Cádiz, in the south of Spain, Sotogrande is a strategic location that offers easy access to several international airports, including Gibraltar and Málaga. This makes it an ideal location for those who travel frequently, whether for business or pleasure. In addition, Sotogrande is close to several beautiful beaches, charming towns, and cultural attractions, making it an excellent base for exploring the region.
VIDEO: New modern villa for sale in Sotogrande by Noll Sotogrande Real Estate
Opulent Villas: Mansions in Sotogrande
At the higher end of the market are large villas, often referred to as mansions, which boast exceptional features and state-of-the-art security and automation systems. These properties are usually secluded and offer maximum privacy. With plots of more than 4,000 square meters and constructed areas of more than 1,000 square meters, these mansions are priced between €4,000,000 and €19,000,000.
Discover the Sotogrande Mansions available for sale ››
Popular villas with Spanish style
For a more accessible option, there are traditional Sotogrande villas, available in both Alto and Costa. If you choose to settle in Alto, you will enjoy stunning views of the sea, Gibraltar and Africa, whilst being close to the international school. Alternatively, the traditional side of the Costa de Sotogrande will bring you closer to the beach, port, racket clubs and other amenities.
Discover the Sotogrande Villas available for sale ››
And the family homes for sale here >>
Apartments and Penthouses with Prime Locations
If you prefer not to keep a private pool or garden, Sotogrande offers you a selection of apartments and penthouses. These properties are often located on the harbor or marina, providing picturesque views of the moored yachts and speedboats. You can opt for a cozy studio or a spacious penthouse, with sizes ranging from 50 square meters to more than 500 square meters. Alternatively, you can choose an apartment or penthouse with views of the golf course or the mountains. These properties usually have a communal pool, underground parking, and sunny terraces.
Discover the Apartments and Penthouses in Sotogrande available for sale ››
Sales and off-plan development
For those interested in new developments, there are a variety of townhomes and apartments currently under construction.
Discover the New Developments in Sotogrande ››
Build the house of your dreams on a plot!
If you are looking to build a bespoke home, there are several options available for buying land in Sotogrande. With stunning views and remote locations, these parcels offer extreme privacy and tranquility. All plots within the urbanization have full planning permission for a family villa and are already connected to water, electricity, drainage, and telephone.
Discover the Building Plots available for sale in Sotogrande ››
Moorings and berths for your luxury yacht
If you are an avid water sports enthusiast, mooring in Sotogrande Port is a must. The berths are available to buy or rent and range in size from 6 to 35 meters.
Discover the Moorings and Docks available for sale in Sotogrande ››
Are you looking for a luxurious home and an active lifestyle?
Then Sotogrande is the perfect destination for you! With its exceptional real estate solutions and a plethora of services and sporting options, Sotogrande promises to provide you with a great home and a happy lifestyle.
At Noll Sotogrande Real Estate, we understand the importance of finding your dream home. We would love to guide you through the different types of properties available in Sotogrande.
Let us help you find your home so you can live the dream Sotogrande lifestyle!
Whatsapp / Móvil: +34 607 911 661
Email: info@noll-sotogrande.com
Website: www.noll-sotogrande.com
Charles Gubbins
Whatsapp / Móvil: +34 607 911 661