Ten reasons to invest in Northern Ireland
29/10/2018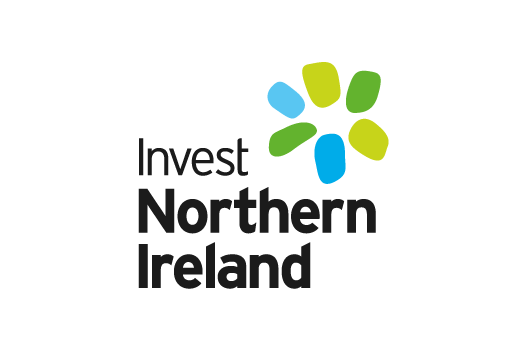 1. Talent and skills in abundance
The Collaborative Growth Programme provides support for groups of SMEs who want to work together to scope and exploit opportunities that could enhance their competitive edge. In order to be eligible for funding each group must consist of a minimum of four Northern Ireland companies, one of which must be an Invest Northern Ireland customer and be willing to act as Lead Company.
2. Competitive operating costs
Northern Ireland's operating costs are highly competitive and among the lowest in the UK and Europe. A wide variety of business facilities are available at highly competitive costs with prime office rents among the lowest in the world; as little as £16.00 per sq ft in the Greater Belfast area, compared to £34.00 per sq ft in Dublin and £70.00 per sq ft in New York, USA.
3. Advanced telecommunications infrastructure
The UK's vast support infrastructure ensures excellent service support to business. A resilient, digital network provides high-speed voice and data connections throughout the world. Northern Ireland was the first region in Europe to have 100 per cent access to broadband. Northern Ireland ranks as the best in the U.K. for superfast broadband availability.
We have a high capacity , low-latency transatlantic cable system, providing direct connectivity between Northern Ireland and North America, as well as onward connectivity to Europe and beyond. It offers:
Services up to 100G per wavelength
Protected services offering 99.999% availability
Interconnection with eight points of presence across Northern Ireland
Onward connectivity to Great Britain and Europe
4. Sector/cluster strengths
Northern Ireland boasts world-class clusters in a variety of sectors. In recent years the technology, and financial and professional services sectors, have experienced the fastest growth with recent investors including Baker & McKenzie, CME Group, WANdisco and WhiteHat Security. The region is also home to world-class companies within the aerospace, advanced engineering and manufacturing as well as life and health sciences sectors.
5. Excellent university/business linkages
Northern Ireland's internationally renowned universities have been key drivers in the development of the region's technology and knowledge industries. Queen's University, Belfast and Ulster University have globally-recognised research centres across a range of disciplines, which are producing new ideas that change the world in which we live and work. They each have a strong track record in commercialisation of research and in spinning-off successful business ventures. Queen's University Belfast is the UK's leading university for intellectual property commercialisation.
6. Location
Northern Ireland operates in the same time zone, regulatory environment and with a similar culture to the rest of the UK. It is ideally positioned geographically for global firms operating a follow-the-sun model. London is only an hour away by air, with Dublin only two hours by rail and road. There are daily direct flights to a variety of European business locations such as Paris, Brussels and Amsterdam. It provides a competitive near-shore proposition to Europe and it is the only part of the UK that shares a land border with a Euro participant (Republic of Ireland). As a result, the business community and the banking and financial services sector in Northern Ireland regularly conduct business in Euro.
7. Strong and dynamic economy
The Northern Ireland labour market continues to perform well in the current economic climate. The unemployment rate currently stands at 5.3per cent, above the average for the UK regions, but well below the Republic of Ireland and EU averages.*
8. Pro-business climate
Northern Ireland has a strongly pro-business climate. The regional Government is committed to developing the knowledge-based economy and encouraging innovation and entrepreneurship. Regulation is kept to a minimum. As part of the UK, the region benefits from the strength of the UK economy and its low-inflation, low-interest rate climate. Companies have ready access to a broad range of funding options as well as a developing venture capital market.
9. Generous financial assistance and support
Northern Ireland offers a highly attractive and competitive package of financial incentives, recruitment and training, research and development support tailored to each company's needs. Invest NI works in an ongoing partnership with investors to ensure all the necessary support is given throughout the lifetime of a commercial venture to develop and expand the business and to improve capability and international competitiveness.
10. Our existing investors' success speaks for itself
In recent years, Northern Ireland has become increasingly successful in attracting foreign direct investment. Key investors include multi-national companies such as Allen & Overy, Seagate Technology, Fujitsu, Bombardier Aerospace, Microsoft, Citi, Liberty Mutual, the Allstate Corporation and Baker & McKenzie LLP. Testament to the success of these investments is the fact that almost 80 per cent of new investors have already reinvested in Northern Ireland.