Lucas Fox Spanish Property Market reports released
08/03/2017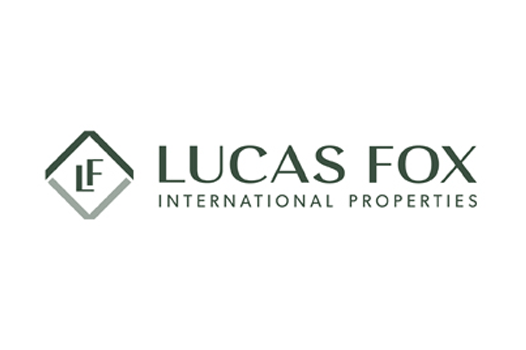 Foreign buyers continue to dominate sales in prime residential market but national sales up
Strong demand for new homes but still a shortage of quality stock
Brexit & the 'Trump effect' begin to shape buyer trends
The latest market reports from Lucas Fox International Properties depict a positive outlook for the luxury Spanish property residential market during 2017 and beyond.

Three main trends have emerged from the company's 2016 data: foreign buyers are continuing to drive sales; new home transactions are significantly up on 2015 but a lack of stock is pushing up prices and the Brexit vote and the election of Donald Trump are starting to affect British and American buying habits.
Property sales up
Lucas Fox registered a 31% rise in the number of property sales transactions in 2016 compared to 2015, the biggest increase since the company was founded in 2005. Sales transactions in Barcelona increased by 69%, driven in part by an increasingly diversified global market - foreign investors represented 65% of all Lucas Fox sales. Despite the Brexit vote, the British continue to made up the biggest proportion of foreign buyers (11% but down from last year's 18%), followed by buyers from the Middle East (8% compared to 5% in 2015), Scandinavia (7% compared to 4% in 2015), France (6% compared to 9% in 2015) and the US (5% compared to 4.5% in 2015). Asian and South American buyers are also on the increase. 35% of Lucas Fox sales in 2016 were to national buyers up from 19% in 2015.
"We're seeing growing national and international demand for homes in leading cities and desirable second-home destinations showing that Spain's economic recovery is on course despite last year's political paralysis" explains Lucas Fox co-founder Alexander Vaughan "With interest rates set to remain low, many are turning their backs on investing in traditional savings accounts, and choosing bricks and mortar instead, especially as banks are keen to lend"
New homes top the list for foreign buyers
New and newly renovated homes accounted for over 100 million euros of Lucas Fox sales in 2016 and just under half of all Lucas Fox Barcelona sales. Three-quarters of these turnkey properties were bought by foreigners, 46% of whom were buying for investment reasons. Lucas Fox data shows that the average selling price of a new home in Barcelona during 2016 was 6,200€/m2 (€720,000), significantly above the Barcelona average. According to leading Spanish property portal Idealista, average property prices in the Catalan capital were €3,879 per square metre by the end of 2016, up €487 on 2015 (an annual growth rate of 14%).
"New homes are in high demand particularly in prime districts of Barcelona and Madrid but a lack of stock is currently pushing prices up in these areas" explains Lucas Fox Head of New Developments Joanna Papis "The outlook for 2017 looks promising. Our current portfolio consists of more than 350 homes with a value of approximately 250 million euros and we are expecting to take on a further 1000 new homes with an approximate value of 550 million euros in the next 12 months"
Lucas Fox has been highly successful in getting instructions in key Barcelona locations and 2017 will see the release of some large residential projects in the city centre and the Diagonal Mar area of the city, offering good long term capital appreciation and high rental yields. The projects also appeal to buyers looking to take advantage of the Golden Visa scheme.
Brexit and the 'Trump effect'

Meanwhile, the two big political shocks of 2016 are beginning to have an impact on the Spanish property market. Both the UK's Brexit vote and the election of Donald Trump have begun to shape both American and British buying habits.
Lucas Fox data shows that both the number of visits to the Lucas Fox website and the number of enquiries from Americans during 2016 have increased compared to 2015.
Almost 70,000 visitors to the Lucas Fox websites (8% of the total interest) came from the US during 2016, up from 5% in 2015, with the most sought-after locations being Madrid and Barcelona. Meanwhile the reverse is true of the British (10% of website visitors in 2016 down from 12% in 2015). Enquiries from the UK for homes in all desirable second-home destinations have decreased following the Brexit vote, most notably on the Costa del Sol, traditionally popular among British buyers. Lucas Fox data shows that Barcelona and Ibiza were the most searched for destinations among UK buyers during 2016.
"Since the referendum, UK buyers have dropped off due to the weakening of the Pound," explains Lucas Fox Marbella Partner Stephen Lahiri. "There is still movement at the lower end of the market and towards the latter half of the year there has been an increase in the numbers of sellers of re-sale properties discounting prices, particularly British sellers who can now afford to reduce the price without affecting what they will make in Sterling,"
Latest sales figures for last year from the National Institute of Statistics (INE) show the Spanish property market expanded 14% in 2016, the biggest increase since the run up to the last boom. Sales were particularly strong in Barcelona (24%) and the Balearics (31%) but rose just 5% in Malaga, most likely due to the Brexit vote. Another notable trend during 2016 was that investors who have traditionally bought in key property investment hotspots such as London or New York are now looking at Spanish cities as a viable option.
"We're optimistic that the Spanish Property market will continue to improve through 2017 and for the coming years" concludes Mr Vaughan "Prices and transaction numbers are rising steadily in the major cities but in other areas it's a very different story, with many property owners in secondary locations still having to drop their asking price to secure a sale. We believe that new developments will continue to be the most desirable property type for international and national buyers and that in the coming 12 months supply will gradually start to meet the high level of demand from buyers. Our plan is to continue Lucas Fox's expansion into new areas of Spain and consolidating our presence in the key areas of Madrid, Barcelona and Valencia."