Los colegios del grupo internacional Cognita se unen a un esfuerzo global para promover el bienestar de niños y jóvenes en tiempos de Covid
06/10/2020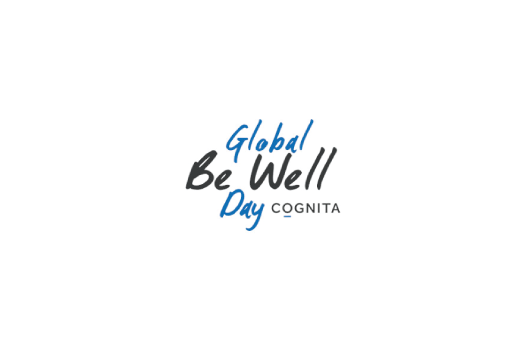 - Los alumnos de los ocho colegios que el grupo educativo internacional Cognita tiene en España se han unido a más de 55.000 niños y jóvenes de diferentes puntos del mundo para destacar el papel fundamental que juegan el bienestar físico y emocional en la educación.?
La Covid-19 ha puesto el foco en el bienestar de los jóvenes más que nunca. El pasado viernes 25 de septiembre, los colegios The British School of Barcelona, Hastings School, The English Montessori School (TEMS), el Colegio Europeo de Madrid (CEM), El Limonar lnternational School Murcia, El Limonar lnternational School Villamartín en Alicante, British School of Valencia y Mirasur International School hicieron un paréntesis en el plan de estudios habitual para celebrar, por segundo año consecutivo, el Global Be Well Day (Día Global del Bienestar), un evento internacional único impulsado por Cognita, grupo con 78 colegios del cual estos centros forman parte.
La jornada de actividades y aprendizaje tuvo como objetivo ampliar el conocimiento de los alumnos sobre el bienestar en un momento en que la Covid-19 afecta a todos los aspectos de la vida. Tal y como Fidelma Murphy, Directora de Educación Cognita España, explica "la incertidumbre generada por la Covid ha supuesto que el colegio haya tenido que alternar entre la enseñanza presencial y el modelo de aprendizaje online en diferentes momentos a lo largo de los últimos meses. Es de esperar que esta situación continúe, y eso hace que nuestro enfoque prioritario en el bienestar sea doblemente importante. Al sumarnos al Global Be Well Day de nuevo este año, continuamos reforzando la importancia vital del bienestar como la base que debe sustentar todos los aspectos de la educación ".
Muchas de las actividades propuestas en este día tan señalado para la familia de colegios Cognita se centran en diferentes materias esenciales que promueven el bienestar de los estudiantes, como la rutina de sueño, la dieta saludable y equilibrada, la actividad física, entre otros. Este año los alumnos han trabajado especialmente en proyectos que les han permitido explorar sus sentimientos en el momento actual y les han ayudado a conectar consigo mismos, con su aprendizaje, con sus compañeros y con la comunidad en general.
Vinculado a este Global Be Well Day, los estudiantes, sus familias y el personal de los colegios están participando en el Cognita's Active World Challenge, un desafío deportivo que involucra a todos en la comunidad escolar para que se mantengan físicamente activos sumando kilómetros, ya sea corriendo, nadando, pedaleando o de otras maneras para "recorrer el camino" hacia un colegio hermano de la familia Cognita: Una excelente oportunidad para fomentar la práctica regular de ejercicio, estar conectado con los demás y divertirse, que son algunos de los principales factores que influyen en nuestro bienestar físico y emocional.
Más información: https://www.cognita.com/