Lucas Fox International Properties launches Lucas Fox Prime, a personalized service connecting buyers and sellers of Spain's most exclusive homes
26/06/2017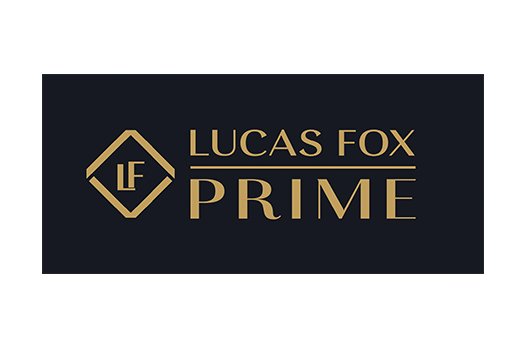 Lucas Fox International Properties has launched Lucas Fox Prime, a new luxury residential homes division, bringing together High Net Worth buyers and the owners of some of Spain's most coveted residential properties. The new venture is spearheaded by company partners Alexander Vaughan and Tom Maidment and is the culmination of more than 12 years' experience in the luxury real estate sector.
Properties in the Lucas Fox Prime collection are located in the most sought-after, upmarket regions of Barcelona, the Costa Brava, Sitges, Valencia, Marbella, Mallorca and Ibiza. There are plans to expand to other areas of Spain in the coming months, including Madrid.
The portfolio includes coastal villas, country estates, designer penthouses and luxury New Developments. One of the many prestigious properties within this exclusive portfolio is the former home of legendary FC Barcelona coach Johan Cruyff, whose Pedralbes mansion is currently on the market with Lucas Fox Prime for €5.3m.
Off-market homes which have never before been available on the open market will also be accessible to an elite database of pre-qualified High Net Worth buyers.
"The unparalleled track record of Lucas Fox's high end sales in recent years is the basis for this exciting new initiative" comments Alexander Vaughan. "Lucas Fox Prime's portfolio of exceptional homes, combined with our team's extensive experience and high level of professionalism, allows us to offer an exclusive service to High Net Worth residential buyers and to sellers of some of Spain's most desirable addresses which is simply not available elsewhere. We are extremely excited by the potential of this latest venture".
Latest figures from Spain's Department of Development (Fomento) show that sales of homes above €900,000 in Spain increased by 23% during 2016. Sales in the Valencia region were particularly strong, increasing by 94%. In Marbella, luxury home sales increased by 18%, in the Balearics by 10% and in Girona province, which includes the Costa Brava, by 28%.
Sales of Prime homes to international buyers across all Lucas Fox regions have also risen steadily over the last five years. "Lucas Fox has been at the forefront of the prime residential market in Barcelona and other sought-after locations in Spain for more than a decade and Lucas Fox Prime will take us to another level", adds Tom Maidment, who heads up the Costa Brava and Maresme regions. "Our award-winning in-house marketing, branding and Public Relations team will continue to create innovative and creative strategies to target the right buyers in the most effective way possible, and this, combined with our unparalleled market knowledge, expertize and high levels of customer service will continue to set us apart from other agencies operating in Spain".
The Lucas Fox Prime website currently boasts around 70 properties, just under a third of which are off-market. The average price of a Lucas Fox Prime listed property is between €3 and €4 million but the Prime portfolio also showcases a number of residences with a price tag in excess of €10m.
UK developer Simon Jansen's upmarket Palma Residences are some of the first homes to be featured on the Lucas Fox Prime website. He comments: "Lucas Fox Prime offers our Mallorcan development a highly focused marketing strategy targeted to qualified High Net Worth investors. The Prime team are thoroughly professional in their approach and delivery and are able to fully focus on the real estate requirements and ambitions of both wealthy buyers and sellers".